AvBrand Exploring Technology

What is it?
This Active-X COM Object Windows Dynamic Link Library (DLL) allows interfacing with the Logitech G15 LCD and reading the states of it's soft buttons in nearly any language, most notably in VB6, VBScript (VBS), and more.
It provides the following features:
Two draw modes, either byte array or HBITMAP handle, for lightning-fast updates using less than 1ms of CPU time.
Two methods of reading the soft buttons, either by polling or by callback function
Customize the "Application Name" that appears on the LCD
Allows use of the "Alert" feature, to interrupt other LCD applications
Works on 64-bit OS, see here.
Works on Vista and Windows 7 with no problems.
The following limitations exist:
The HBITMAP drawing mode requires a 24-bit graphic even though only 1 bit of it is used
The Soft button callback is notoriously buggy, but it works if you get around the crash issues
The updates will currently always be sent to the LCD in ASYNC mode, for speed.
Here are some examples of what CAN be done with this DLL, note that the DLL will not do this out of the box.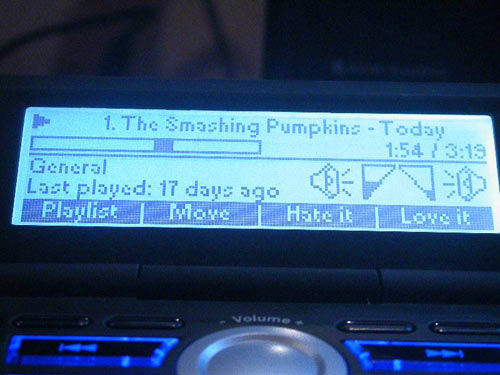 Here is a video of what I have built with this DLL:
(PLEASE NOTE: THIS VIDEO IS ONLY AN EXAMPLE OF WHAT I HAVE MADE. IT IS NOT INCLUDED IN THIS DOWNLOAD, AND IS NOT AVAILABLE.)
Revision History
Version 1.0
License
You may use this DLL in your own projects for free distribution. Please contact Av for commercial licensing options.
Download
Download the .DLL and a sample VB project here:
g15lcddll1.zip (16k)
Enjoy!