AvBrand Exploring Technology

Please note that most of the information on these pages has not been updated since 2007 and this information is kept for archival purposes only.
So what's so special about my home? Surely, it can't be that different from your home or anyone else's home, right? Well, on the surface that may be true, but under the surface my home is an amalgamation of computers, automation technology, and dozens of other technologies, working together towards a common goal. Read on to learn more.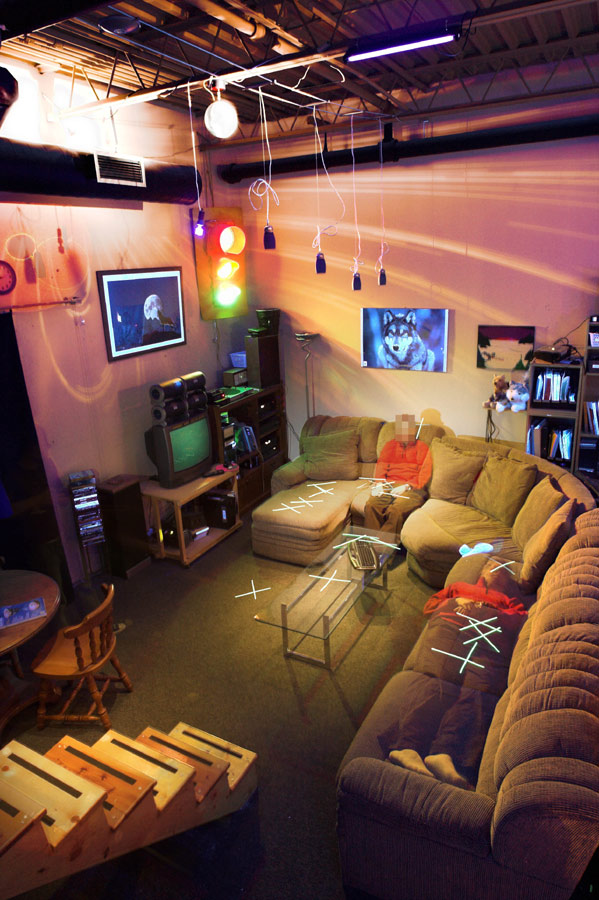 (outdated) photo courtesy David Waldman
Basic Premise
My continuing goal for my home is to create a "smart" home, with technology and automation in places where it makes sense, and to do this on a budget. I'm no Bill Gates -- I try to spend as little as possible to achieve my goal.
Basic Setup
The technology in my home is controlled through several networked home computers. Connected to them are a vast array of devices and controllers, some store-bought, some hand-made. I make extensive uses of technologies such as Insteon, Arduino's, and X10 to do the dirty work in my automation. Aside from that, 99% of the software that makes everything mesh is hand-crafted from scratch.
Components
Most of my home will be documented in a series of individual subsections. After you've watched the introductory video, you can click on one of these subsections to get more information about individual components of my home.
Previous Components
These parts were formerly part of my smart home but are no longer in use. I include them here for archival purposes.
One of the most frequent questions about my home is: How much does it all cost? People seem to think I've spent thousands and thousands of dollars on this setup. Well, they're wrong. My smart home was built over a long time, starting in March 2002 but with some components having been purchased many years before that. I generally built it out of bits and pieces I got cheap, used, refurbished, or free... or something I just built from scratch.